FEATURED PRODUCT
Cottage Style Terracotta Rose Teapot
How stinkin' cute is our Cottage Style Terracotta Rose Teapot?! Both the coloring of the teapot itself, as well as the tea you prepare in it, guarantees to bring you relaxation. The pot is made of stoneware and touts a matte terracotta rose color. It comes with a stainless steel filter/infuser and the front handle allows for easy pouring. It steeps 2.5 liters or 84.5 ounces of tea. The pot is dishwasher safe.
It measures 11.5"L x 6.6"W x 6.75"T.
ADD TO CART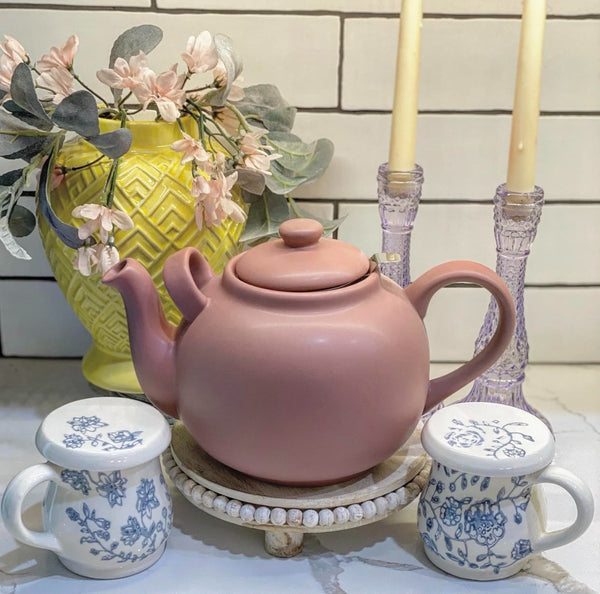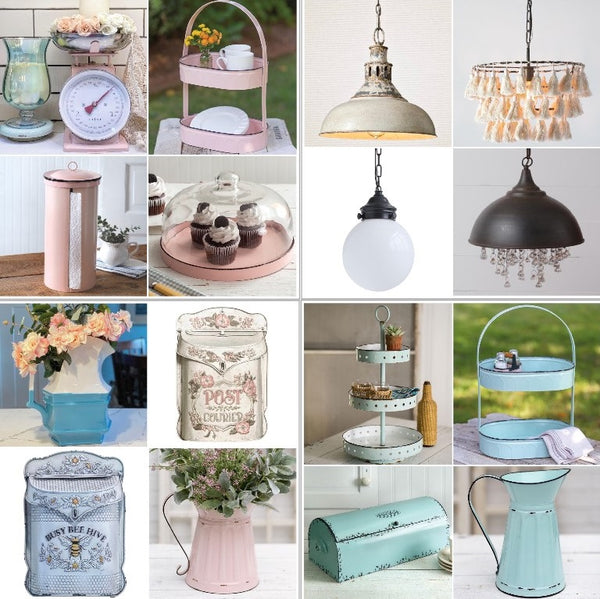 DECOR, LIGHTING & MORE
Today's most popular home decor picks in bedecking a vintage, antique, cottage, shabby chic, rustic or industrial farmhouse-style home!
SHOP ALL HOME DECOR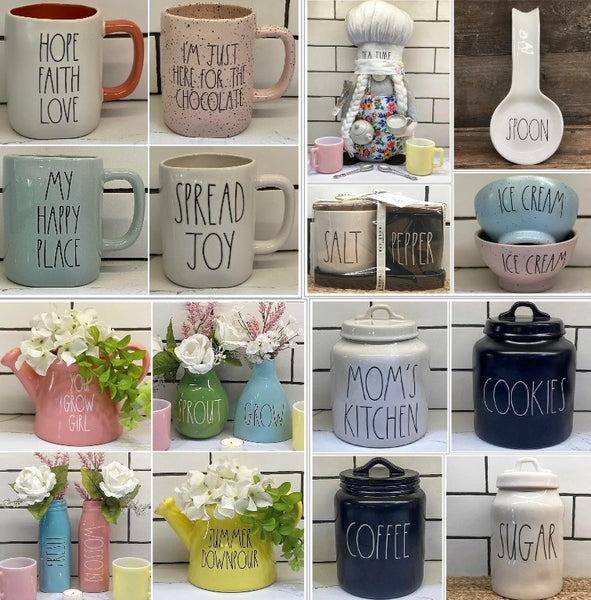 RAE DUNN by MAGENTA
Canisters, Mugs, Bowls, Watering Pitchers, Planters, Vases, Kitchen Nods and much more!
SHOP ALL RAE DUNN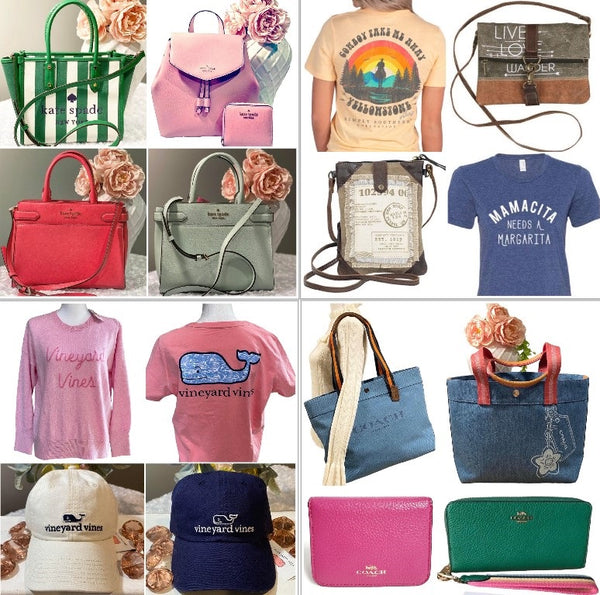 WEARABLES
A variety of discounted purses, bags, sunglasses, jewelry, hats, clothing and more!
SHOP ALL WEARABLES

I want to welcome you to Farmhouse Fresh Home and appreciate you supporting my small business. I am located in and ship out of Kentucky, USA. The following are a few points of interest I'd like to share with you.
* I will carry only a limited supply of each product, as I want to continuously revolve products, keeping things fresh and new. That said, if you see it and love it, I highly recommend that you buy it!
* I keep an on-hand inventory of all available products, allowing the shipment window to be same or next day. Instead of having to wait on extensive processing times due to dropshipping/middle men or waiting on overseas deliveries, I am able to get your orders out to you very quickly.
And most importantly, I urge you to reach out and let me know how I can better your shopping experience. Your opinions truly do matter.
Happy shopping, my friends!
Testimonials
This place is top notch!! I was having a very frustrating issue in ordering, not able to complete my order. After several attempts, I emailed the listed contact email. My email was responded to immediately!! The issue I was having was, also, one they were trying to resolve on their end. Our correspondence was very personable and helpful. I highly recommend!

Sabrina Barker
Wonderful experience using this company for the first time. I received exactly what was described and in a super fast time frame! Thank you

Lauren Crawford
Had a great first shopping experience with this company! Easy to work with the seller on shipping costs and also changing my original invoice m and incredibly fast shipping! Will definetly be back for more goodies!

Laura Ernesti